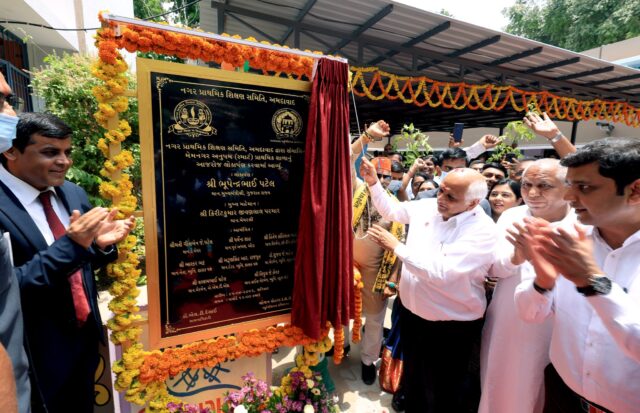 (G.N.S) dt. 25

Ahmedabad

Gujarat CM Bhupendra Patel inaugurated Anupam 'Smart' School equipped with all latest technology in Memnagar area of ​​Gujarat's Ahmedabad. The school has colorful seating arrangements, beautiful drawing, sports facilities to give children a joyful learning experience.

On this occasion he sat with the children and observed the educational activity.
BJP led Gujarat government has taken steps to ensure that not a single child is excluded from getting an education with the approach of "no begging, no punishment" for deprived-poor children begging at traffic signals.
BJP led Gujarat government has always been in top for giving more priority to education field for all the children's in state and has made many facilities in government schools for making a better future of students in all terms. With many different ways and plans of future by state government no child in the state will remain uneducated.